We apologize and regret to inform you that Eurocamp┤11 is cancelled.
We are unfortunately unable to arrange the desired camp,

due to cancellations and lack of manpower.
Unfortunately, we underestimated the financial crisis which we noticed throughout the European scout groups. We hope you will continue to keep an eye on this site as we will return even stronger.

International Scout Event 16/7 - 29/7 2011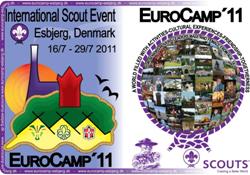 Use theáleft side menuáto navigate the Eurocamp site.
Hopefully you will findáthe information interesting.